I just want to take this opportunity to thank everyone who joined me on my first Live video on my Youtube channel last night! I was blown away by your support and am now even more excited to get started. As a special thank you I am listing all of the social pages for people that I know for sure joined me, and this is a practice I may continue in the future for other Live vids. NB – some of you I couldn't find so please send me a message with your details 🙂 If you missed the live video you can catch it here (if you subscribe to the channel you'll also be notified of future live scheduled events): Creative Confidence Clinic #1
Sign up for updates, free resources and reminders (you can unsubscribe at any time): http://eepurl.com/c-Kh_r 
What is the Creative Confidence Clinic for Face Painters all about?
I've had the idea for a creative confidence clinic for face painters brewing for a while, although the actual final name for it only popped into my head yesterday and I knew that was my cue to get going!
Basically the concept is surrounded by the idea of creating an accountability club whereby I am setting myself challenges that will either directly or indirectly have a positive impact on my skills as a face painter, both in an artistic and a business sense.
Each time the 'clinic' is open, in a live video, I will introduce a particular topical discussion which relates to the creative face painting business. Then, at the end of each Live video, I will discuss the challenge I have set myself and then anyone is welcome to get involved and challenge themselves along with me. We will keep track of our progress with each session and use #cccgfp to find one another on social media.
Aside from topical discussions there may also be more hands on events, for example paint-a-longs, bling building sessions or business planning!
Creative Confidence Clinic Topical Discussion Examples
Here are just a few ideas that I've had, for discussions that I'd like to introduce to the community over time. We will probably revisit some of these several times in the future as a few tend to be recurring issues!
Face Painting Mojo – we've all experienced (or will experience) this at some point or other, and I'd like to discuss ways to combat loss of mojo, although I firmly believe that CCC will actively stop loss of mojo from happening through regular check-ins!
Confidence issues – for example when you find yourself comparing your work to other people. These types of discussions will be more of a pep-talk experience with morale boosting and practical measures to keep you going!
Business discussion – this could be anything from how to get more bookings, how to leverage your social pages, how to keep your accounts in order, how to file accounts, how to make this your full time job etc.
Q&A sessions – ask me anything about myself or about face painting in general! And I won't hog all the limelight either, I will open the chat for if anyone else has a particular answer to a question so we get more than one perspective and experience! It will be very much a pulling together and 'hive mind' situation as I'm doing this so that I can learn, too!
Complimentary skill development. Activities outside of face painting that will actually help to improve your skills (for example, in the first live video I talked about how I have committed myself to sketching a little every day and that this has helped me pick up some new techniques and perspectives that transfers to my work!)
Time management – stop feeling overwhelmed with everything and get organised with me! I'll walk you through some helpful systems that will ensure no matter how busy your life is, you can fit everything in without getting stressed out!
Creative Confidence Clinic Schedule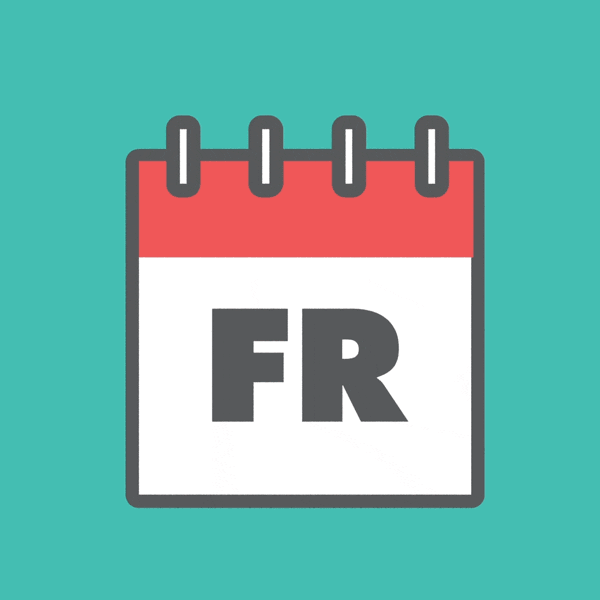 I don't yet have a set schedule for the Creative Confidence Clinic, however this will eventually fall into place on a regular day/time. If there is a particular day/time that suits you, please leave your suggestions (and time zone) in the comments below! The issue I have is that I want to make sure that some of my followers in different time zones can join in if they wish, although, (sorrynotsorry) my main audience is British artists simply because that's me, too, and I have a lot more knowledge of British business and culture in relation to this industry.
Who knows, though.. maybe I could introduce some collaborations with artists from other countries who can do a guest show for painters in their locale? (If you're interested in this let me know and I'll set something up!)
Just because I cater mainly to British audiences, doesn't mean others aren't welcome! I absolutely adore making connections with artists the world over. I just wanted to give you a heads up that some of the business advice I have to offer, may not be relevant in your country – that being said, this is exactly why this is a live chat experience with the group, because if I don't know the answer, I will be relying on one of you live club members to help me out with that!
More surprises for the Creative Confidence Clinic Club!!
Aside from the wonderful sense of community I hope to build through this project, I want to introduce more things in future that will be both exciting and useful.
I fully intend on developing a resource collection that I personally find helpful that I'd like to share with you as well.
I also plan on doing a giveaway on my Youtube Channel once I hit 1000 subscribers and will run a secondary LIVE prize draw on one of my Clinics!! How's that for exciting??
---
I realise this is a lot to take in, but I sincerely hope you will join me with this project! It's not a strict club where if you fall off the wagon one week, you're out – you can jump in whenever, and even if you aren't taking part in the challenge I'm setting myself, then you can still join in on the conversation if you fancy a chat! Very social, very informal, but with just enough structure to make us feel productive!
Self employment can be a lonely and at times, nerve-wracking experience! The Creative Confidence Clinic Club will be nothing but practical solution and positive arena for growth so if that's something you're interested in being involved with – just join us on a Live at any time you like!
Creative Confidence Clinic for Face Painters #1 Shoutout!
As promised, here are the names (or 'stage names') of people who joined me live and helped me get this off to a great start. If you're looking for some new profiles to follow, check them out! Thank you so much for joining me guys!
Lucy – Party Smart
Lisa – @SparkleandTwist
Natasha – @tsfacepainting 
Michelle – @glitzy_facepainting_newcastle
Renee – @vibrantshadowsentertainment
Pixie – Pixie's Painting
Andrea – @smudgesfacepainting
Cheryl – Face Painting by Chezza
Jane – Daisy Jane's Face Painting 
April – Painting Faces by April
Liz – Inverell Face Painting
Lauren F –
Claire D –
Special shoutout to Ashleighh Charmaine for sharing my Live while it was still running! <3 Check her out at Ace of Paints – Face & Body Painting  and @aceofpaints
Rachel is a professional Face and Body Artist from Newcastle upon Tyne in the North East of England.

She is committed to raising the profile and standards of the face painting industry and is passionate about helping other Face Painting Business Owners up their game, and book out their calendars!

In addition to being the Tutorials Producer for The Face Painting Shop, Rachel is also the Reviews Columnist for the award winning Dupe Magazine.